Dodge Durango
- Tags
3 articles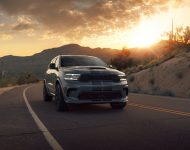 A muscle SUV for muscle car people with families, the Dodge Durango joins the Challenger and Charger in SRT Hellcat form as the most powerful SUV ever. Powered by the proven...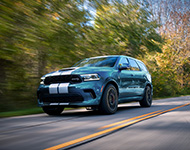 Enthusiast demand drives the rebirth of Dodge Durango SRT Hellcat after initial run as a single-year model 2023 Dodge Durango SRT Hellcat revealed during first day of three-day Dodge Speed Week...
For some, 710 HP is not enough. Hennessey® Performance has the solution with its warranty-guaranteed performance upgrade and modification packages available for the Durango Hellcat. DURANGO HELLCAT UPGRADES SPECIFICATIONS A stock Durango is...